Tips to care for your bars
Ensure your bar sits up out of any damp so it retains its firmness and lasts longer.
Keep your bar dry between use with this cute DIY soap dish idea.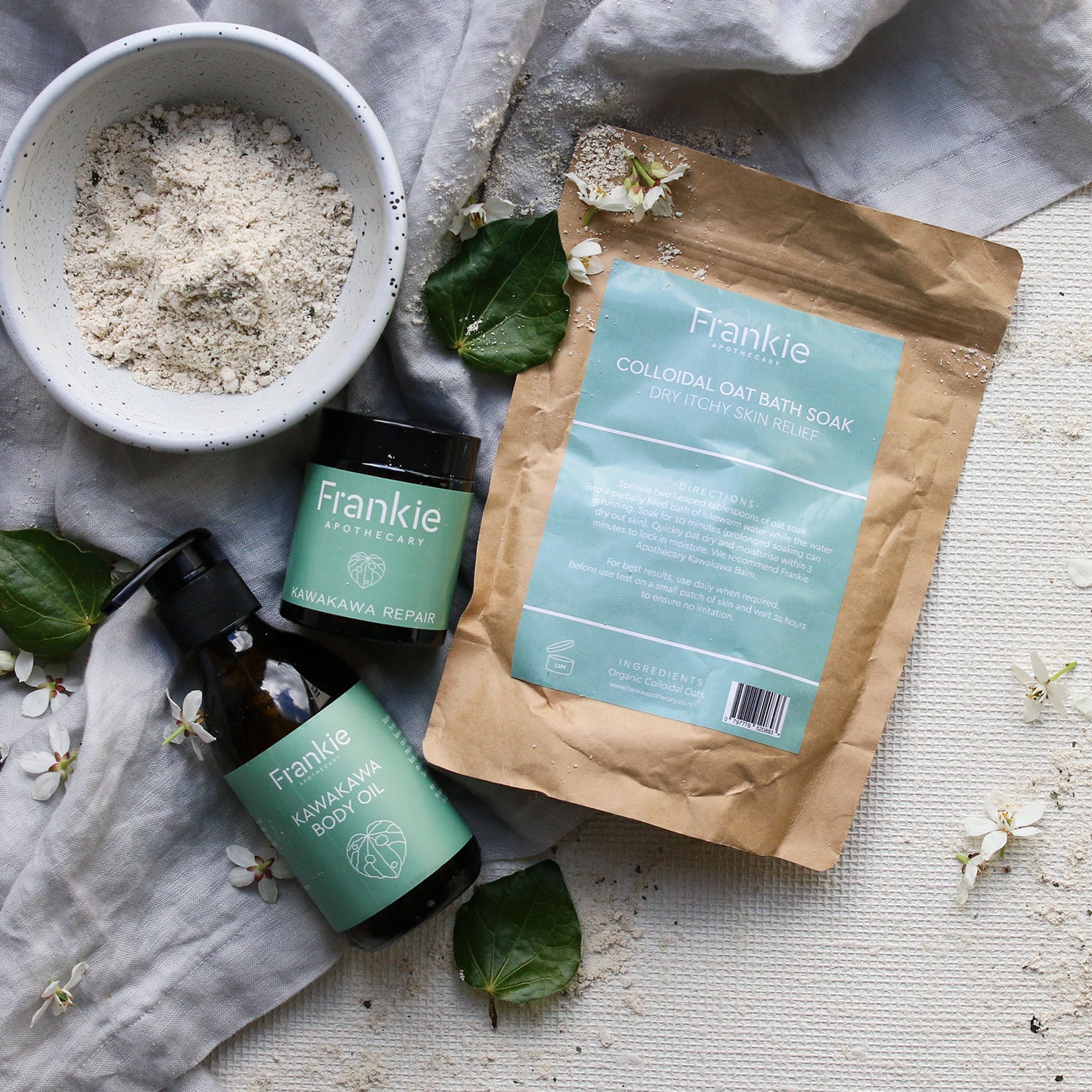 No bath but want the benefit of Colloidal Oats?
Pop some into a muslin cloth, wet and squeeze the creamy oat mixture on affected skin.
Let sit for 10 minutes, rinse lightly and apply Kawakawa Repair or Kawakawa Body Oil.