Wild-harvested native Kawakawa for Kawakawa Balm
Valuing traditional wisdom in a modern world
There's a lot to Kawakawa, the beautiful plant with the heart-shaped leaves. This unassuming New Zealand native shrub was revered by our tīpuna for its ability to soothe and heal a diverse range of aliments and illnesses, from toothache and skin conditions to colds and bladder problems. Chewing the leaves releases vibrant peppery compounds which can numb the mouth and gums providing welcome relief for troublesome toothache! 
One of the most amazing things about studying rongoā at Te Wanaga o Aotearoa was hearing the incredible pūrākau or stories about different rongoā rākau (plant remedies) and their lineage from my rongoā kaiako.
Kawakawa is incredibly precious and I learned this plentiful shrub is esteemed above any other rāu (leaf, plant) because it is considered to be closely linked to the divine, providing its powerful healing properties.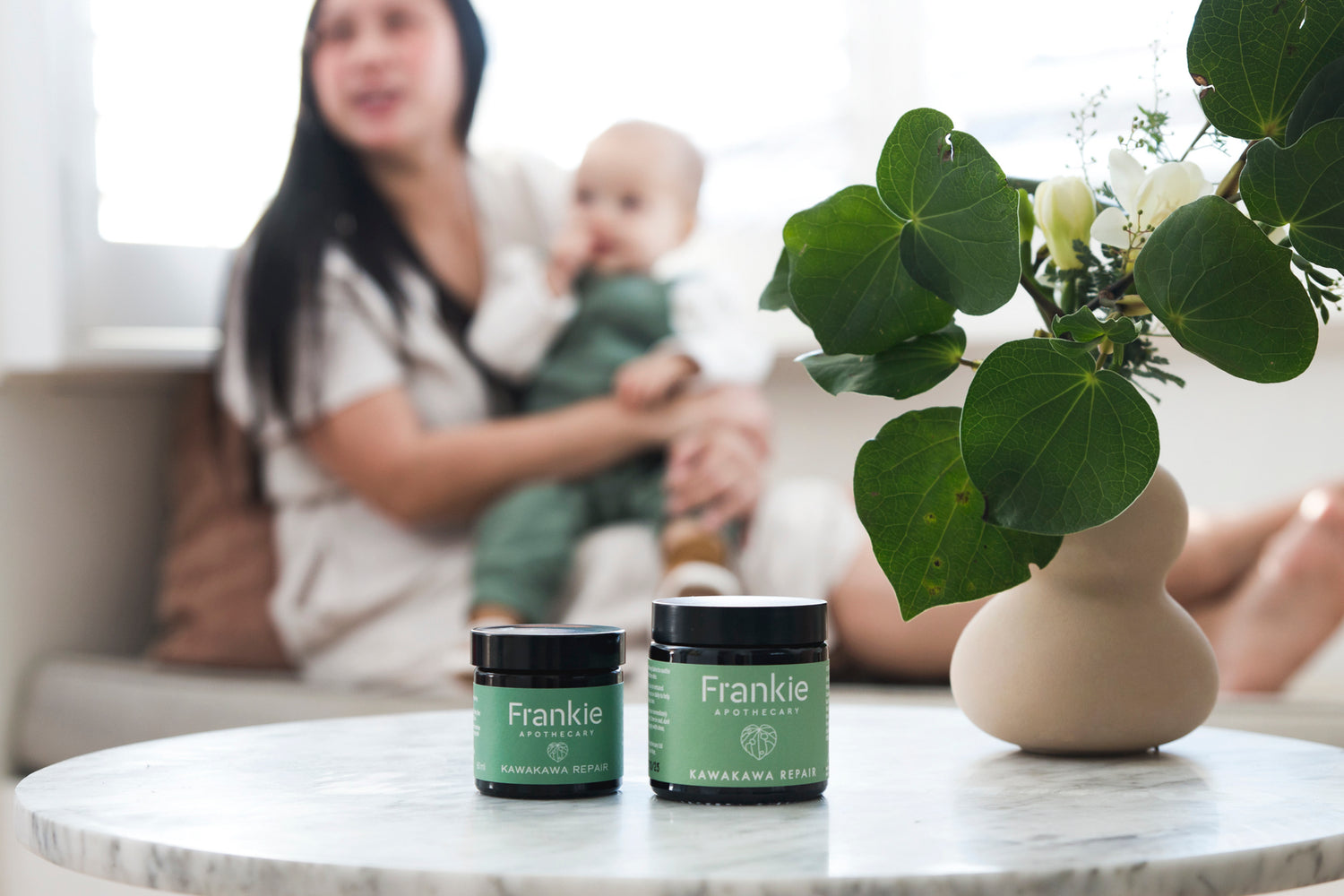 The rediscovery of heritage
Frankie started with the personal discovery of heritage, culture and coming back to the 'old ways' to solve one little girl's dramatic eczema skin condition. From there, the word about the precious effect of this traditional rongoā wisdom has been shared with thousand of families dealing with sensitive skin; with great success.
At Frankie Apothecary we ensure that our roots remain firmly lodged in traditional wisdom and Mātauranga Māori, and we use specific centuries-old ways of respecting, harvesting and honouring the rāu and Papatūānuku. This way of being guides how we do our mahi day-to-day, and the choices we make.
Harvesting Kawakawa by the moon
The wild crafted Kawakawa for our traditionally inspired products is harvested by hand at high energy phases of the moon cycle, with healing intent. We believe that observing traditional methods adds an element of special goodness to the Kawakawa actives. 
Leaves are picked from the Kawakawa shrubs in time with the cycles of the full moon, on Rākau-nui, and the day after, Rakau-matohī, in line with a long-held Maramataka practice. Interestingly, we've heard that plants absorb more water during times of full and new moons, and more moonlight stimulates leaf growth; indicating that our tupuna were right to believe that the full moon is best for harvesting leaf crops.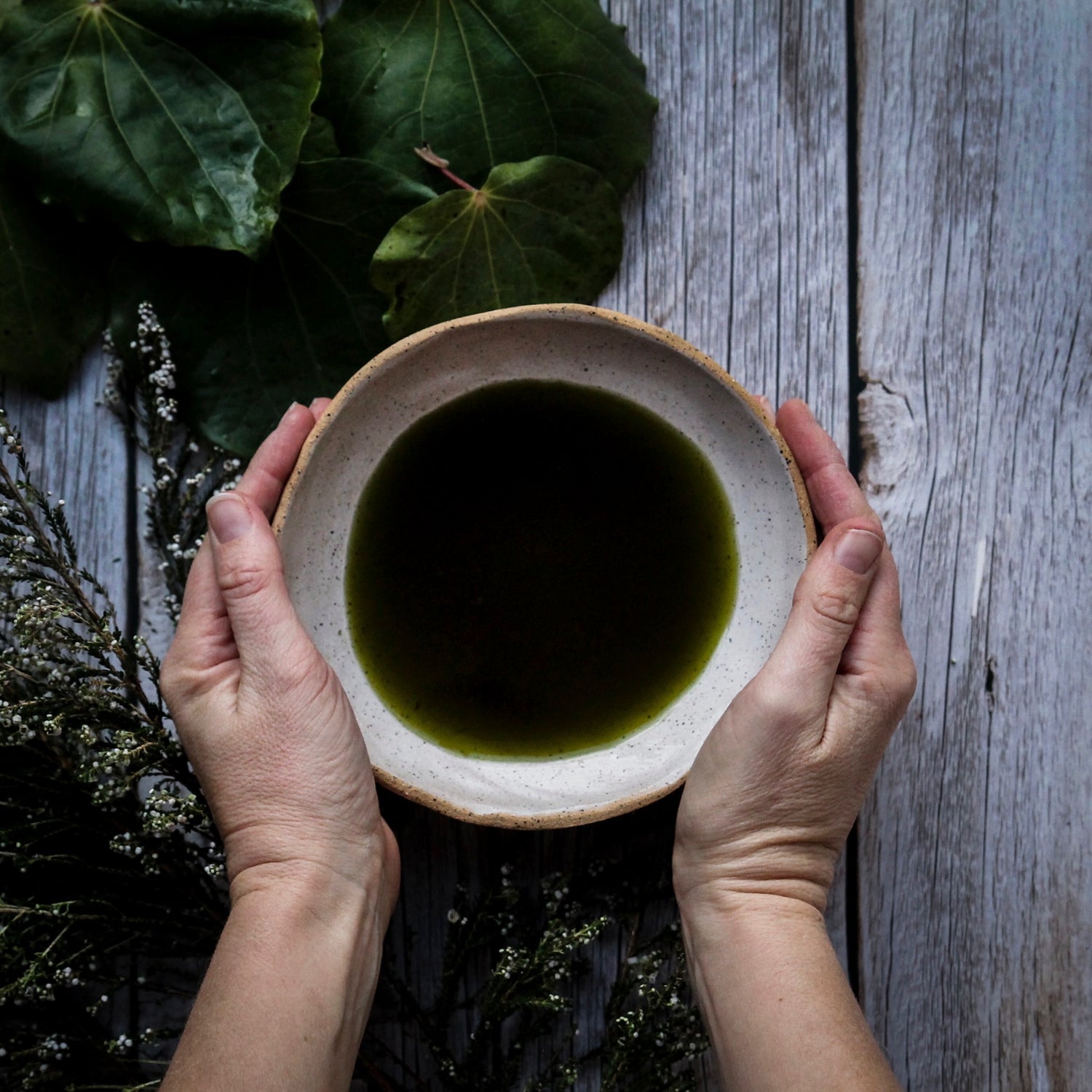 Kawakawa, asleep and awake
While I was studying rongoā, our Kaiako shared that Kawakawa 'sleeps' during the day. Watch it when the sun hits the leaves after an early morning harvest, and it starts to droop slightly, waking again at night. I am constantly blown away by how insightful and tuned in our tīpuna were!
Because of the action of the sun on the leaves, we learnt that the east side of the tree is best, as it receives the sun's first rays every day. Likewise, the leaves that look lacy with holes have higher levels of medicinal actives. Those little Looper Moths are on to a good thing here; reka rawa, ne!
Karakia are said over the Kawakawa while harvesting, and again while the kawakawa oil is infusing at our home in Tāmaki Makaurau. 
Our Kawakawa range blends knowledge & aroha
High potency Kawakawa

The right leaves at the right time

Harvested with love

With healing intention and karakia

Ancient wisdom

Aligned with modern science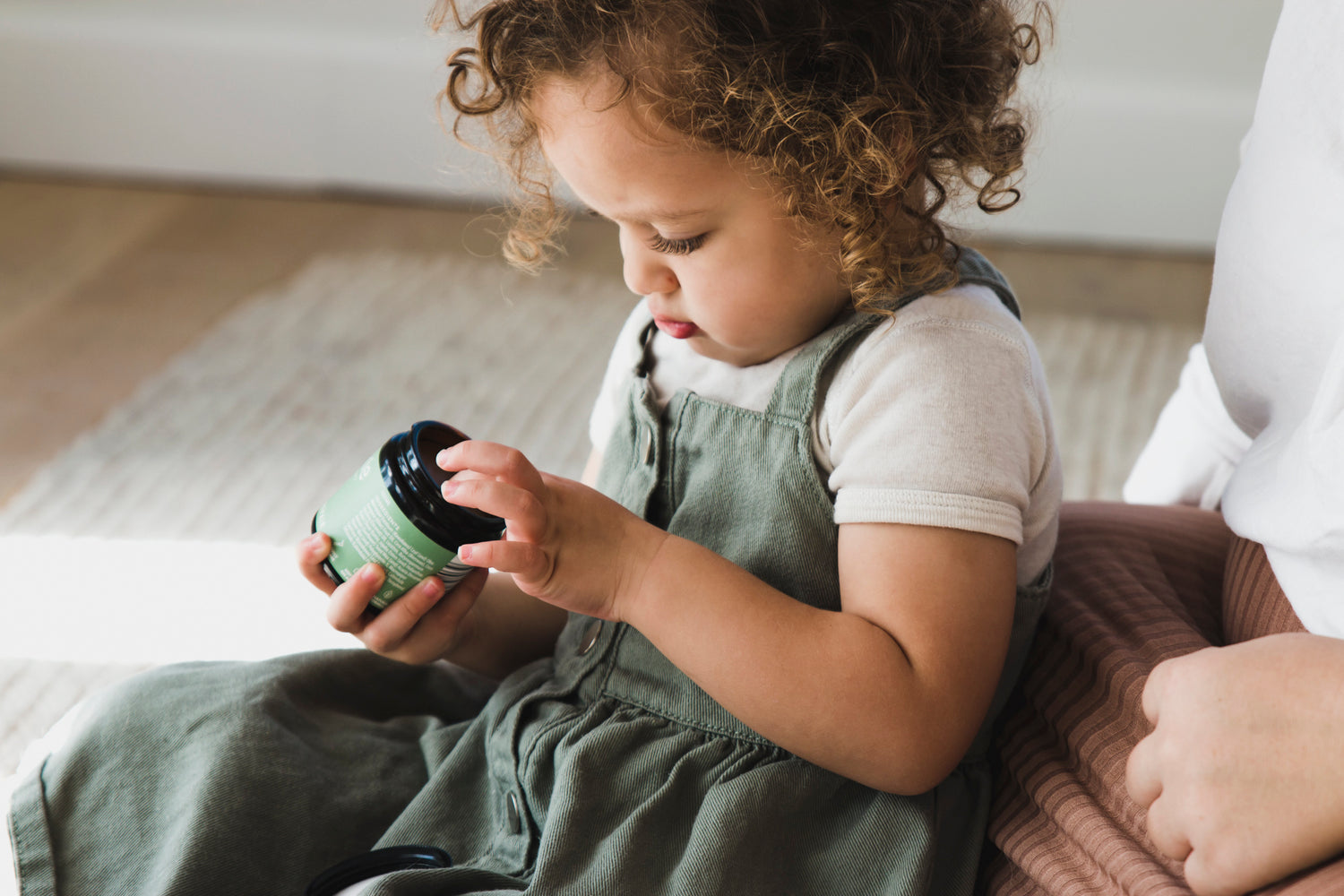 This is the gentle process we use to extract the medicinal actives from the Kawakawa - steeping the leaves in pure natural oil.
We love this time. It's centering, grounding and powerful. The karakia become a kind of meditative practice – a daily reminder of our connection to Papatūānuku. 
By the end of this process the oil has a rich green hue; and the now precious oil is infused with the distinctive scent of Kawakawa.
It's easy to see how the natural power of the Kawakawa permeates our products when you look at this luscious oil, now carrying the beautiful actives (lignins, antioxidants, myristicin, antimicrobial and analgesic actives and more) that bring so much relief and pleasure to our lovely customers!
We are so grateful for the journey we are on and for every person who has enjoyed the products we have created.
Ngā mihi nui ki a koe!
Georgina x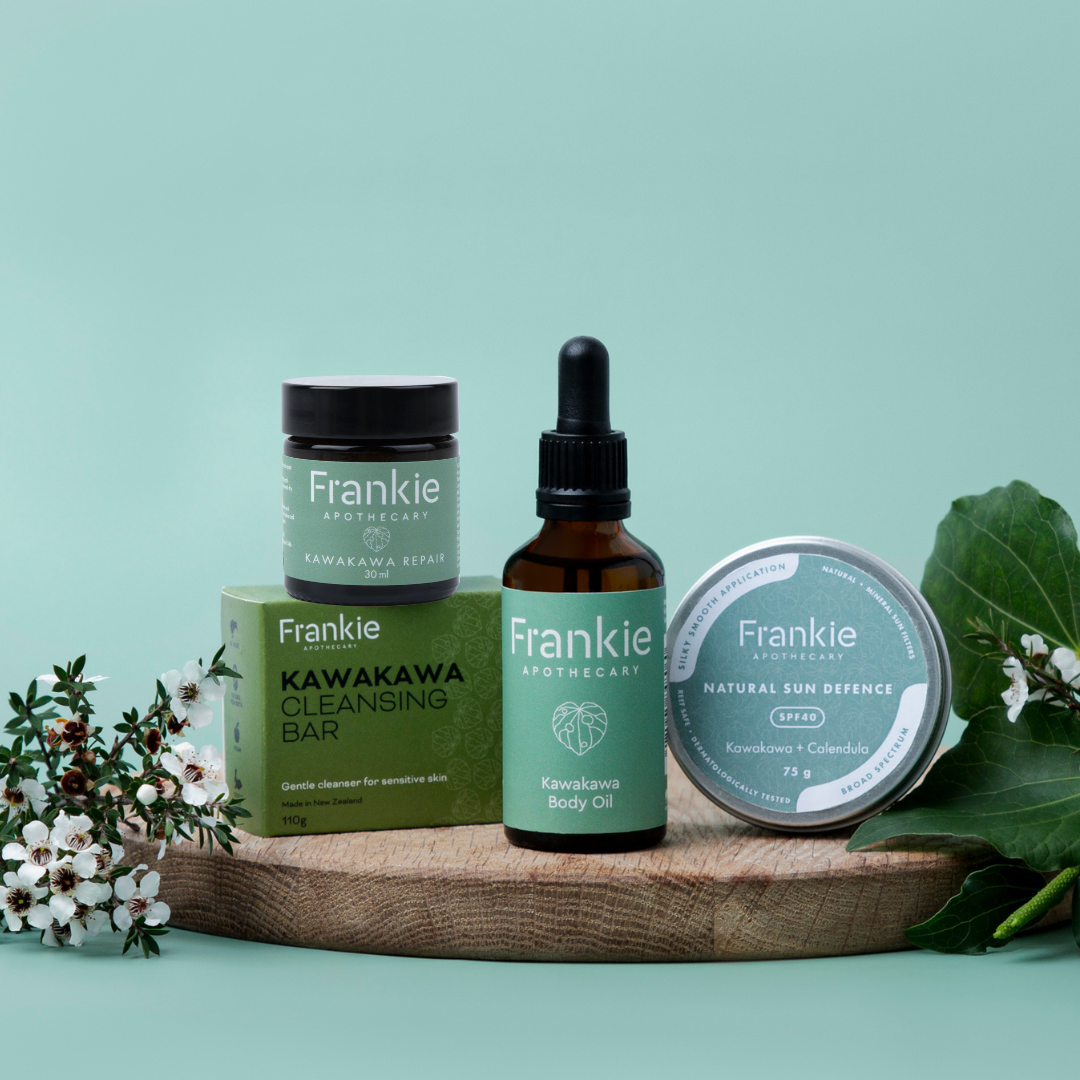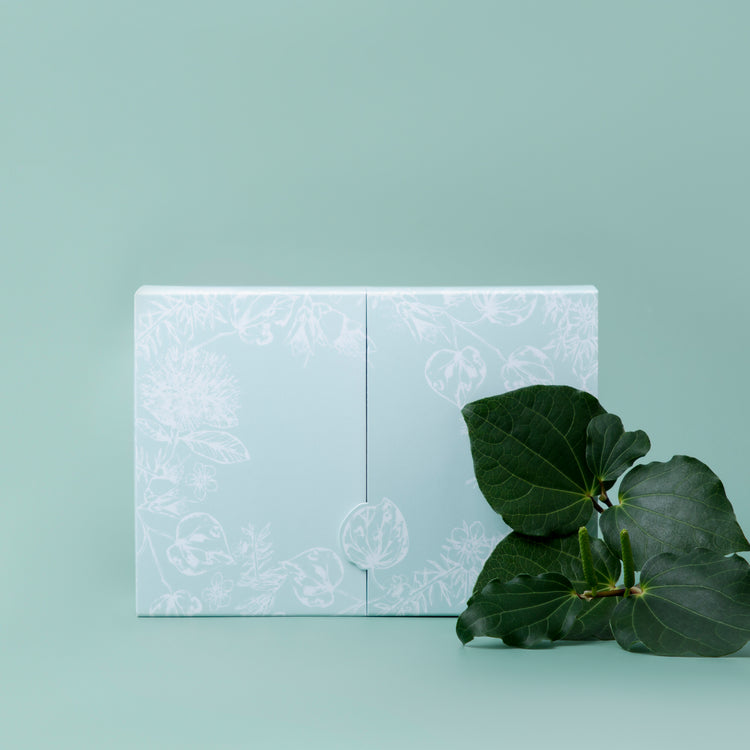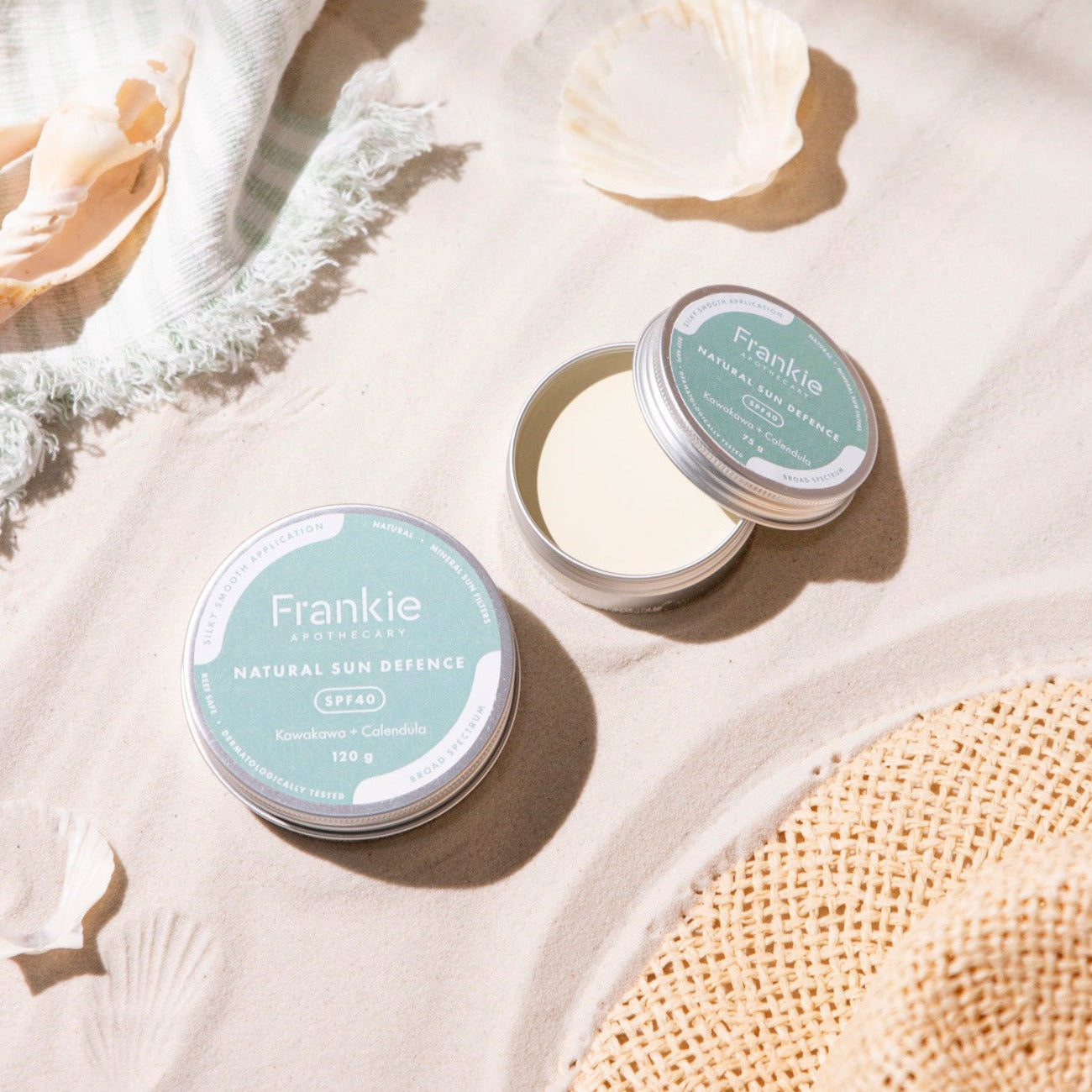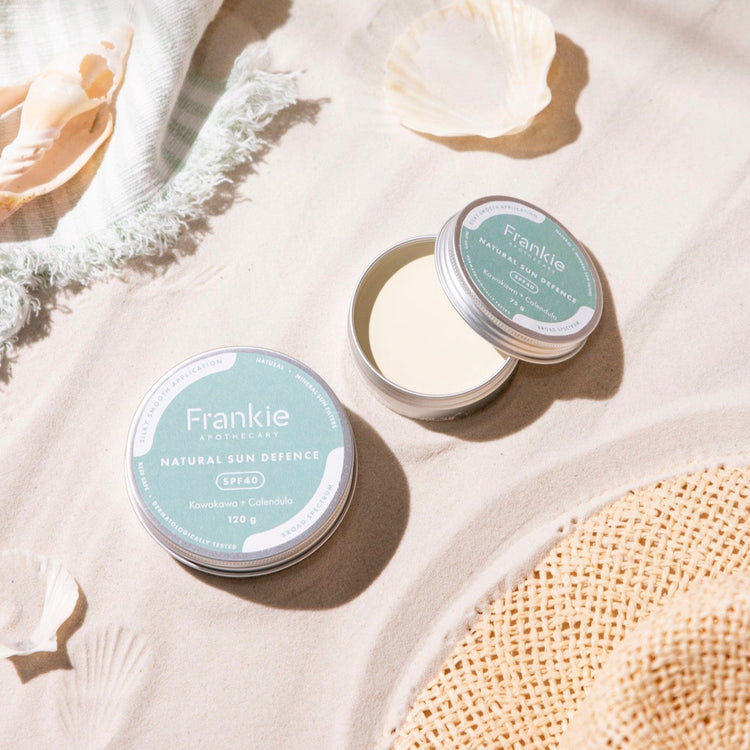 Kawakawa Deluxe Minis Gift Box
Regular price

Sale price

$77.00
Share