Kūmarahou & Kawakawa Shampoo Bar
Regular price

Rs. 1,300.00

Regular price

Sale price

Rs. 1,300.00
DESCRIPTION

Enjoy our vegan, cruelty free solid shampoo bars in recyclable packaging, for a cleaner world as well as clean hair! Save by buying the Shampoo Bar Duo or give a gift box with the Shampoo Bar, Conditioning Bar and Cleansing Bar in a Frankie Gift Box.

Our Kūmarahou + Kawakawa solid shampoo bar combines the natural cleansing properties found in the NZ native Kūmarahou flowers and the restorative, soothing properties of our Kawakawa. We have also added conditioning ingredients to these shampoo bars to make them extra moisturising.

Our solid shampoo bars are soap free and have a pH of 6 - meaning unlike other shampoo bars, you won't need to repair any damage done by the shampoo bar by rinsing in acidic cider vinegar.

Weight: 80gm bar
DIRECTIONS FOR USE

Wet the solid shampoo bar, rub between hands and lather into wet hair. Rinse well. For best results, use with our Vanilla and Kawakawa Conditioning Bar.
INGREDIENTS

Sodium Cocoyl Isethionate (from coconut oil), Sodium Coco Sulfate, BTMS 25 (vegetable derived), Stearic Acid, Cetyl Alcohol, Cocoa Butter, Pola Wax, Argan oil, Kawakawa infused Sweet Almond oil, Kūmarahou extract, Natural fragrance (from essential oil), Vitamin E, Natural Colour, Tetrasodium EDTA (0.1%) *

* Tetrasodium EDTA is used is used in a minute amount (1 part per thousand) to stabilise and preserve the shampoo bar.
BOTANICAL ACTIVES
SHIPPING & SIMPLE RETURNS

Free Shipping

Orders over $85 delivered free in NZ, standard shipping is $6.50.

International orders

You can use the Shipping Estimator on the cart page, or view the rate before you complete checkout.

Refunds and returns

If you change your mind, simply return unopened, unused product for a full refund. In the very unlikely event of a negative reaction, get in touch to share your experience and discuss returning the product to us for a refund. If you have been using steroid cream, skin can be more sensitive and you will need to wean into use gradually. Need help? Get in touch for a chat.

Our Returns information is here.
Share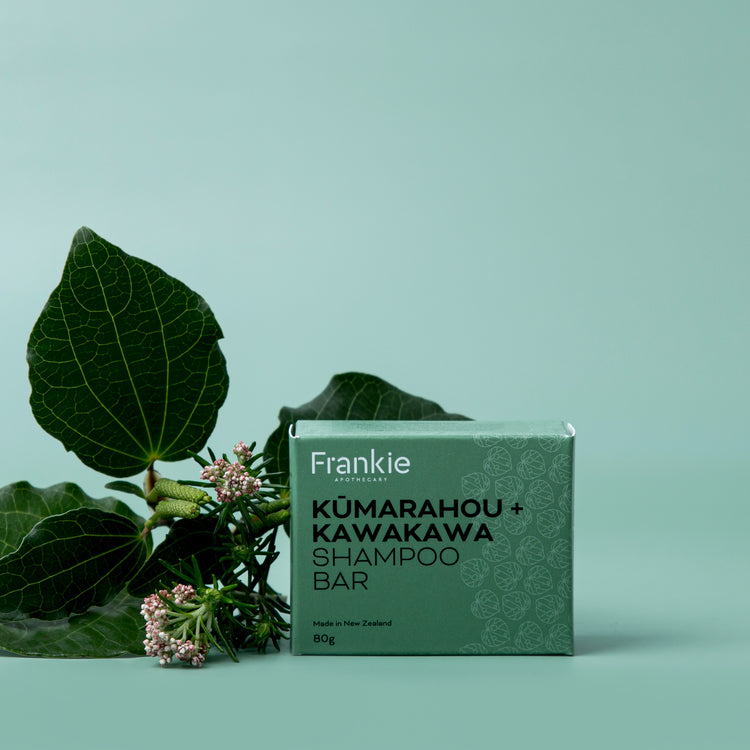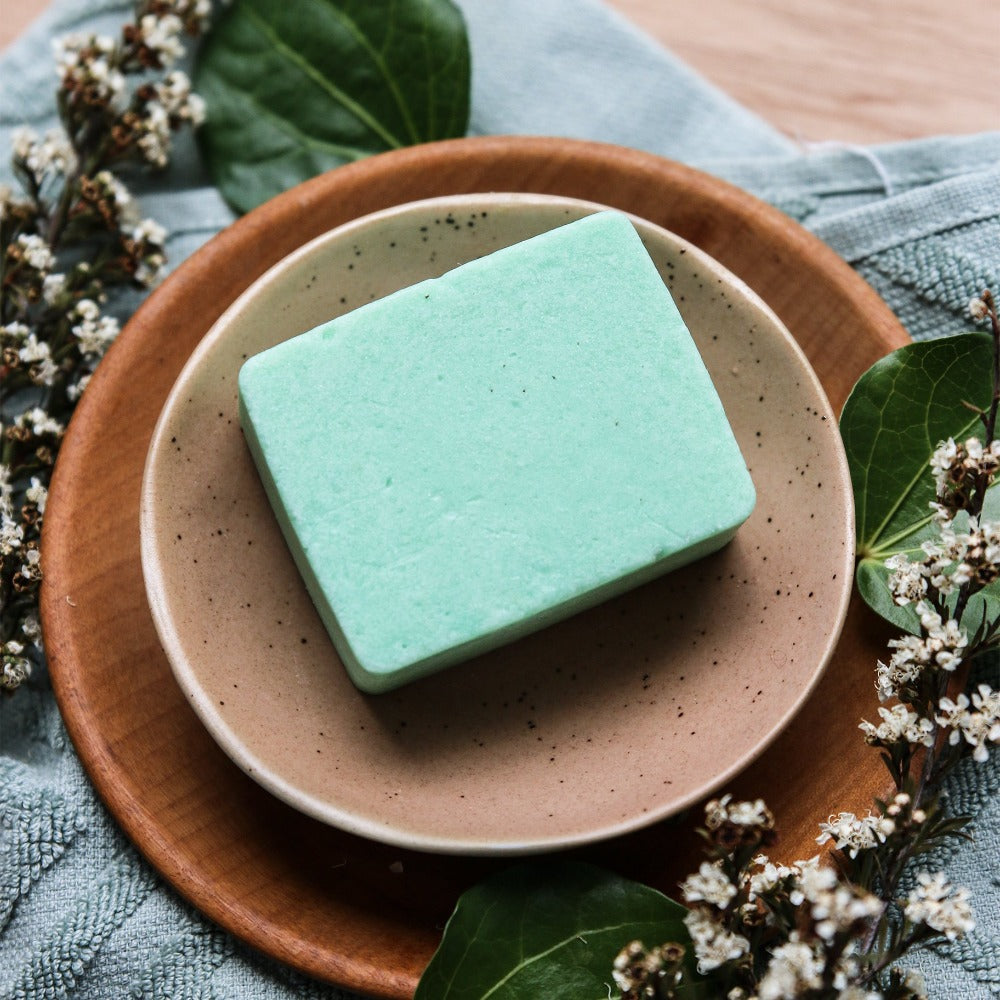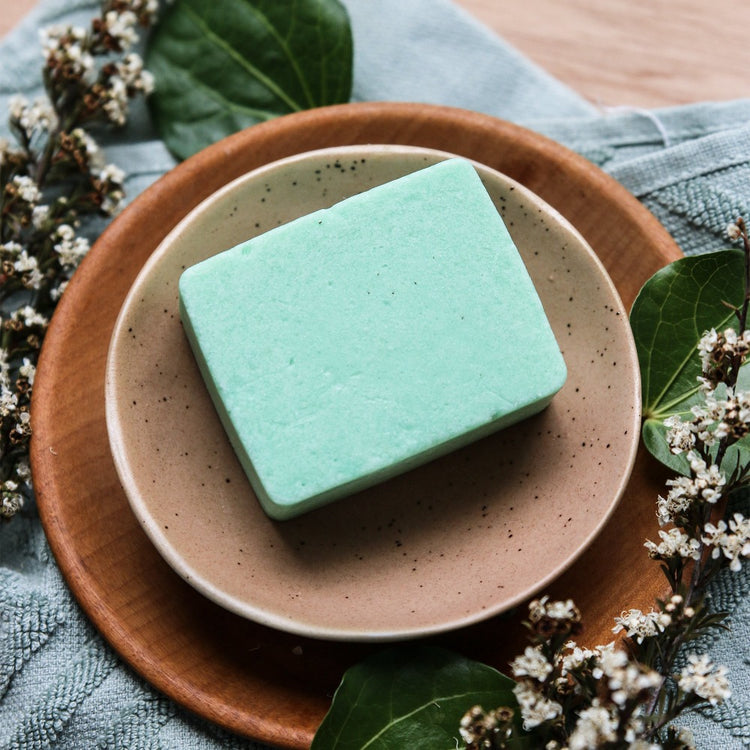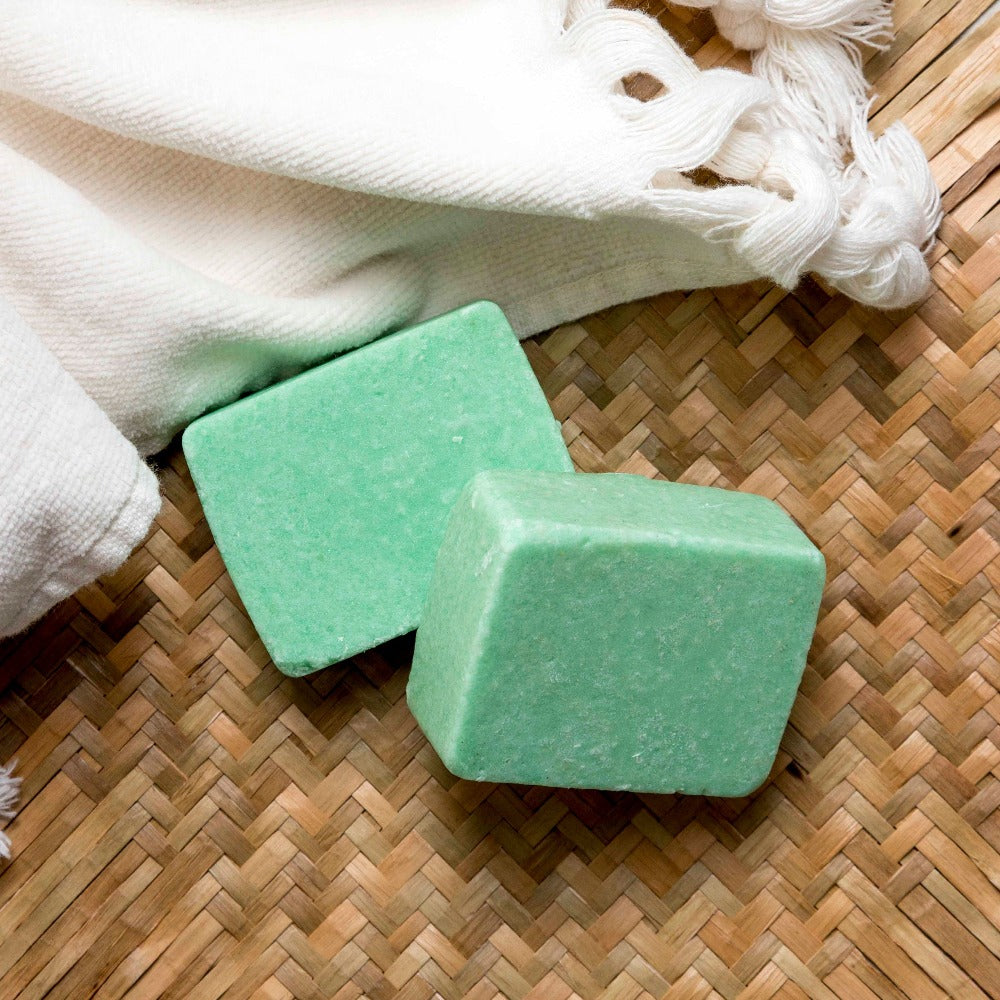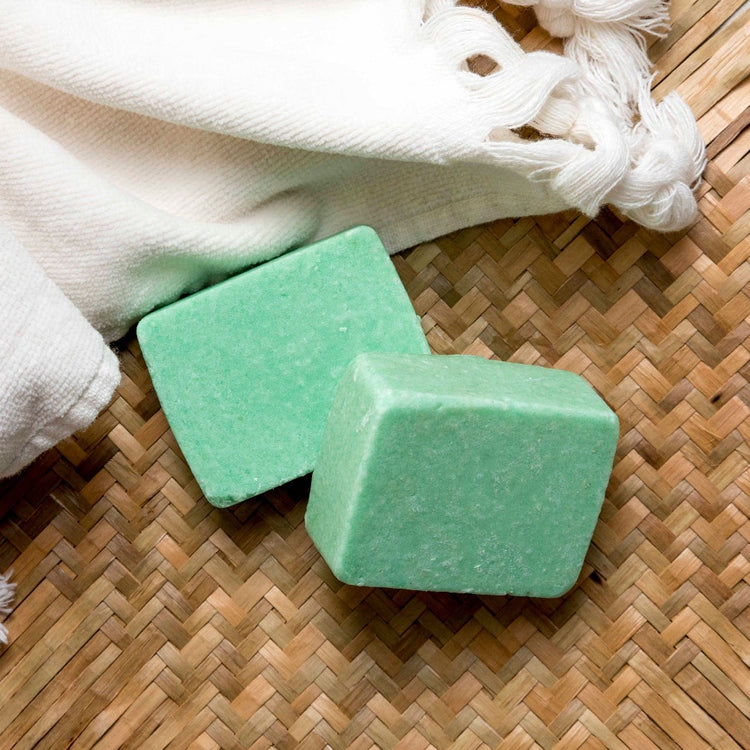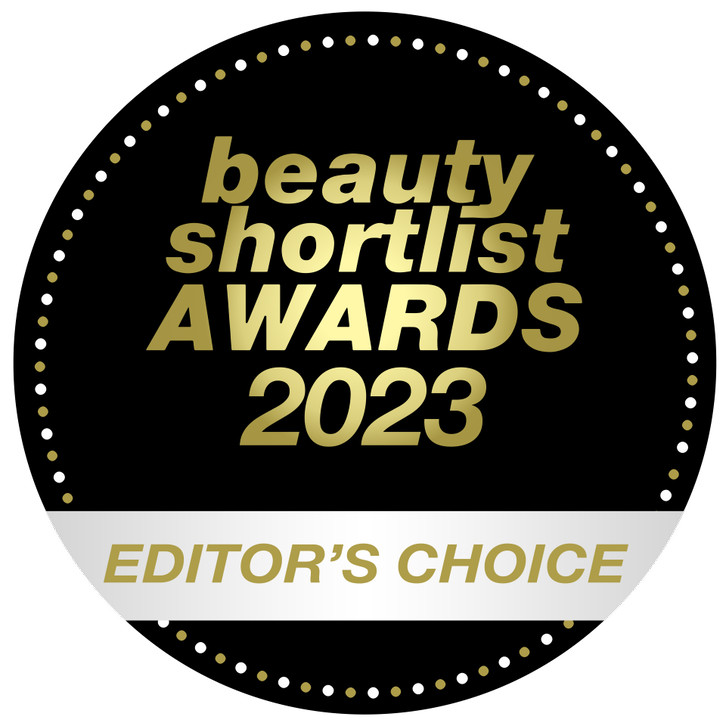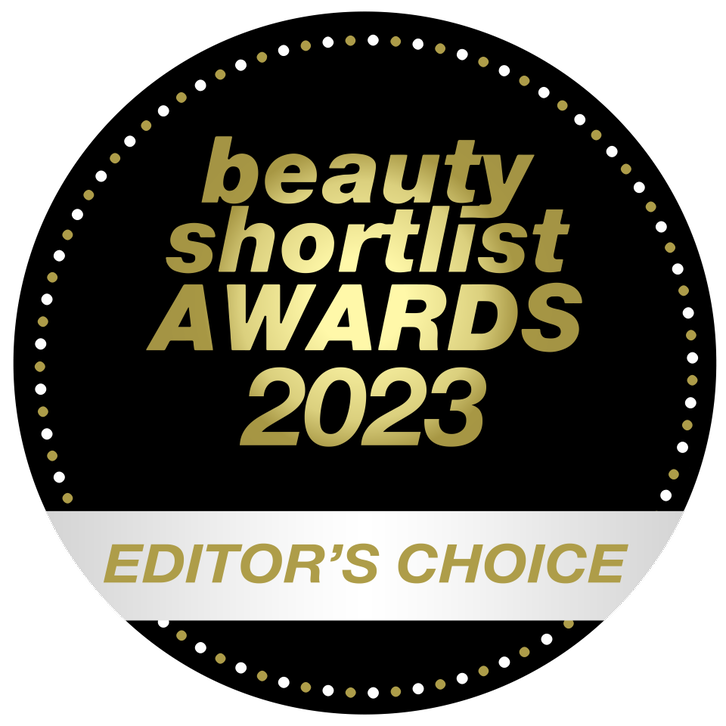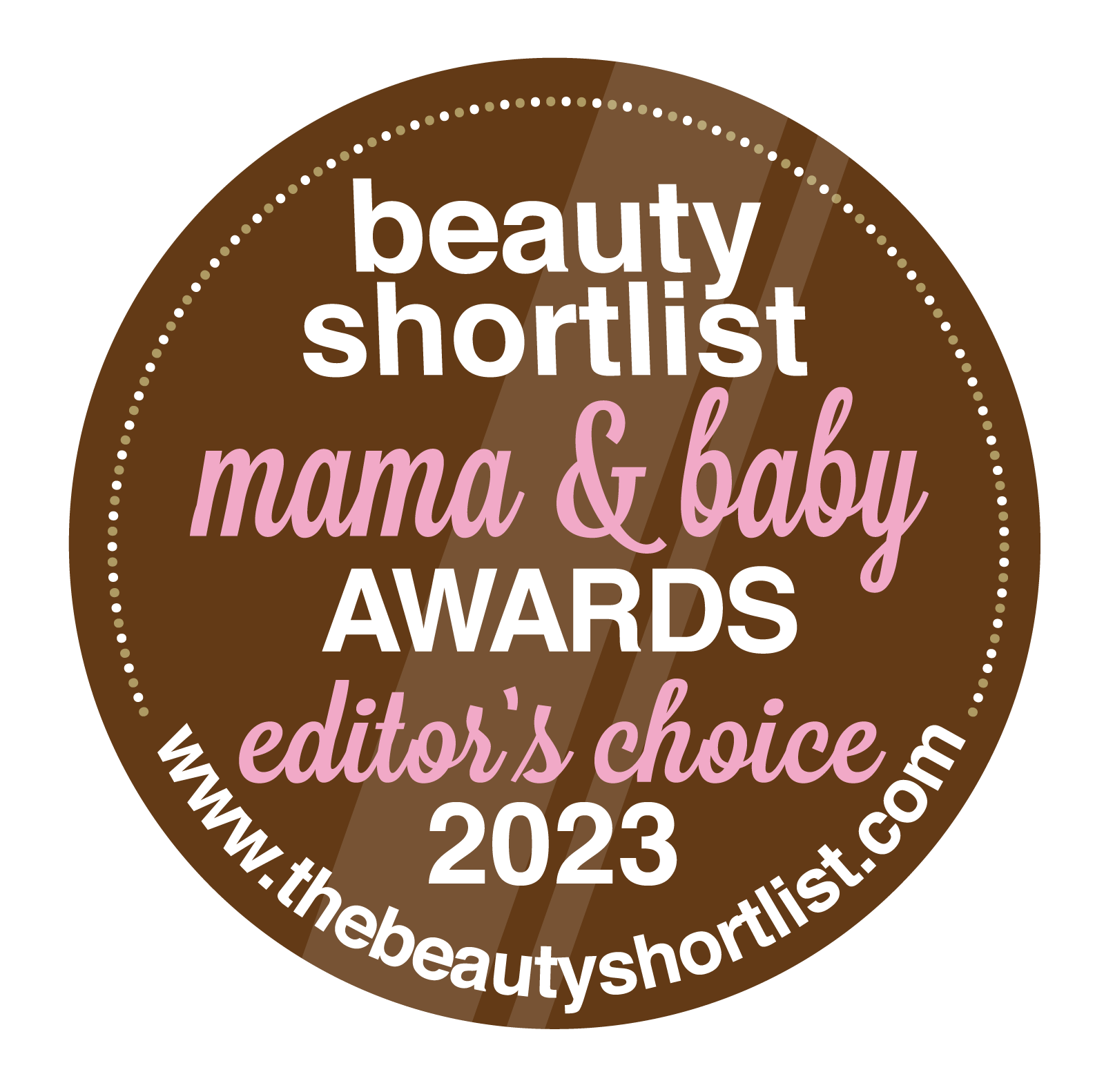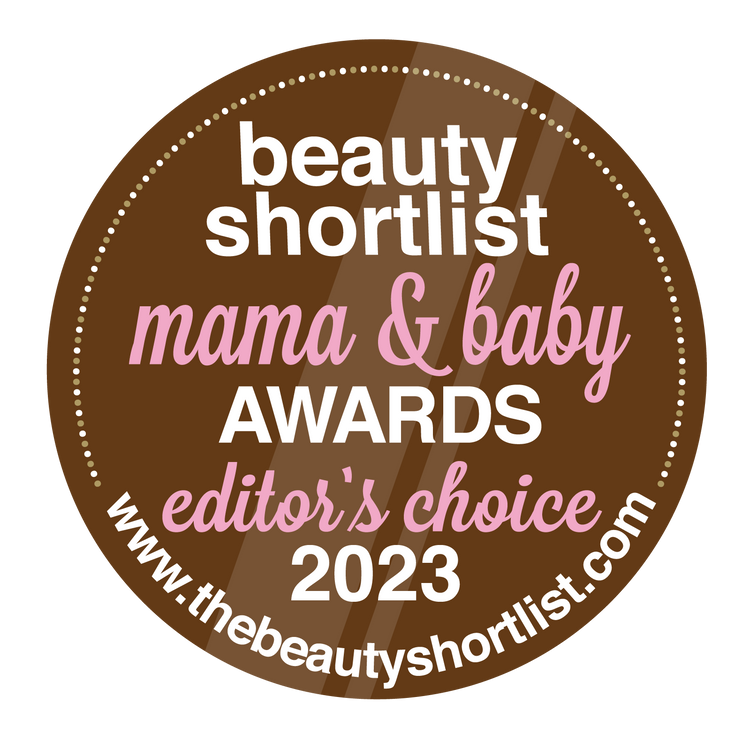 Your Questions Answered
Are your facial products suitable for all skin types?

Yes, they are 100% natural
and formulated to be suitable for all skin types, including those with sensitive skin.

Whenever you add a new product into your skincare routine we do recommend that you always patch test first before use.

Our Bakuchiol Rejuvenate
Serum includes 1% of a high-potency Bakuchiol extract.

Scientific studies have shown .5% Bakuchiol extract in a formulation is as effective as .5% retinol at
improving hyperpigmentation and fine lines when used daily for 12 weeks, all without the skin irritation common with retinol. Keep in mind bakuchiol won't
be comparable to stronger retinoids such as retinaldehyde or retinoic acid.

Bakuchiol is a gentle
alternative to retinol, but it is a potent botanical active so we recommend patch testing first and building up use if your skin is sensitive. Please message us if you'd like more specific recommendations.
Is your beauty range safe for senstive skin?

All our natural skin care range was developed with sensitive skin in mind.

In fact many of our botanical actives actively reduce inflammation
and skin irritation.
Do you have products suitable for blemish-prone skin?

Yes we do! Our Kawakawa Cleansing Bar with Chlorophyll has had great results as a gentle, balancing cleanser for those suffering with acne due to the anti-bacterial properties of the Kawakawa Chlorophyll extract.

We recommend pairing this
with Bakuchiol Rejuvenate Serum which includes 1% bakuchiol extract known to exhibit anti-bacterial and anti-inflammatory properties and balance sebum (oil) production.

One study* found that a formulation with 1% bakuchiol extract applied twice daily reduced acne by 57% after six weeks.

*Bakuchiol in the
Management of Acne-affected Skin. (Chaudhuri R, Marchio F., 2011)
Are your natural skin care products effective?

Absolutely. Nothing but good goes into our natural skin care and all our beauty products are free from nasty chemicals, skin irritants or synthetic fillers.
Are your hair care bars safe for children too?

Absolutely. Our hair care bars are designed with all the family in mind.
How should I store my hair care bars?

When not in use, store your bars away from water - e.g. outside the shower - on a well-draining soap dish to make it last as long as possible. A saucer with pebbles is a nice DIY soap dish idea.
How soon can I expect my order?

We pack orders within one business day of receiving them and ship orders from Frankie HQ in Auckland every Monday to Friday.

Delivery estimates - New Zealand:

Delivery across Auckland - usually next day or 1-2 days from courier collection.

North & South Island - 1-2 days

Australia:

Standard postal service is 5-14 days provided there are no unexpected delays.

FedEx service - usally within 4-5 days.

Rest of world:

2-4 weeks.

We do our best to dispatch orders as quickly as possible however final delivery times may vary due from those above.

Keep in mind that covid 19 has caused severe disruption to courier networks
and international postage. If your parcel is delayed please monitor the
tracking for updates.
Can I return my order if I change my mind?

If you change your mind, simply return unopened, unused product for a full refund.